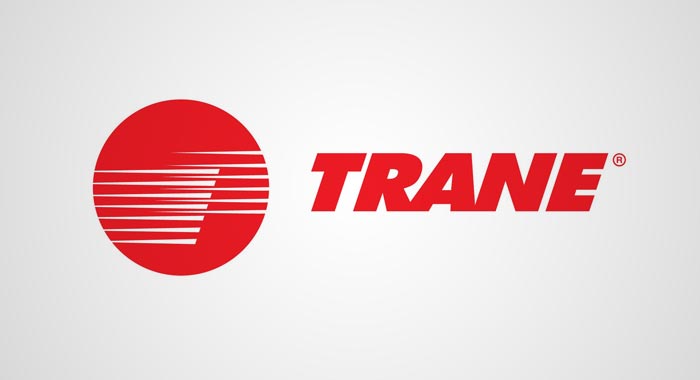 The company motto is, "we are all about warm air, cool air and clean air". Trane Air Conditioning have proved this ideology by firmly establishing their position as a major manufacturer in the HVAC industry with reliable and energy efficient solutions.
Trane became an air conditioning manufacturer in 1931 and has been providing HVAC solutions for residential, commercial and industrial applications ever since.Trane was the first to develop a hermetic, centrifugal refrigeration machine (Turbo Vac) and over the decades they have continued to invent ground-breaking air conditioning systems. The latest is CenTraVac, which received the US Environmental Protection Agency award, "Best of the Best".
Trane HVAC Systems
Water cooled HVAC systems are available for a complete integrated and energy efficient solution in the home or work place. For traditional heating in the home, Trane also offers gas furnaces or oil furnaces that typically operate at around ninety five percent efficiency. Heat pumps are perhaps the best solution because they provide both heating and cooling functions. Trane also manufacture boilers, thermostats, air handlers (ventilation systems) and air purifiers.
A large array of industrial applications is covered by the extensive Trane chiller range. Choose from absorption liquid chillers, helical rotary liquid chillers, centrifugal liquid cooled chillers, modular air cooled liquid chillers and scroll air cooled chiller systems. For compressors, choose a Trane hermetic reciprocating compressor or a scroll compressor (R410A refrigerant).
Trane Facts
Trane Air Conditioning boasts factories in twenty nine countries across the world including England, France and the USA which collectively produce over half a million air conditioning units each year. Possibly the best achievement for Trane is they are recognised as the world leader for indoor air quality in the HVAC residential market. Many famous buildings using a Trane integrated air conditioning solution for thermal comfort include: The Kremlin in Moscow (Russia); Sea World in Florida (USA); Statue of Liberty in New York (USA); World Trade Centre in Beijing (China) and La Scala Theatre in Milan (Italy). You too can have a world class home or office air conditioning system by Trane.
Contact the Premiair office for more information about Trane air conditoning and HVAC systems for your home or business.