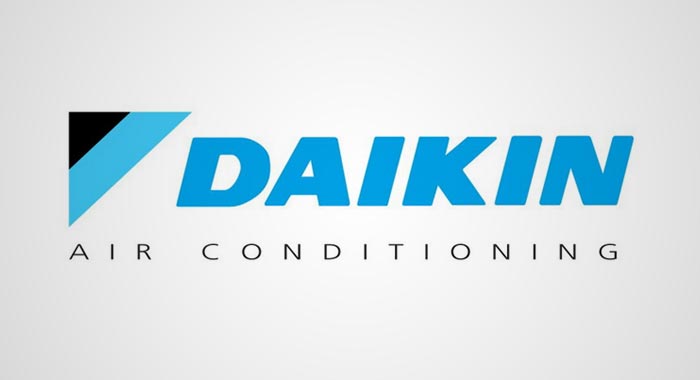 Daikin are a quality Japanese manufacturer with a history in air conditioning dating back to 1924.
To effectively supply the European air conditioning market, Daikin started production of climate control and refrigeration units in 1973 at their facility in Ostend, Belgium.The Daikin UK distribution centre opened in 1993 and carries a comprehensive stock of Daikin air conditioning units, spares and accessories.
Premiair Ltd are a Daikin Approved Installer and can provide you with a leading quality air conditioning solution.
Daikin D1 Partner
Here are ten reasons to choose a Daikin D1 Partner:
Daikin approved installations with full air conditioning design and technical skills.
Support of Daikin UK to provide a quality air conditioning solution for commercial or residential use.
Specialist Daikin air conditioning diagnostic tools and design software.
Detailed quotations with straightforward explanations of the work.
Engineers are trained to ensure all installations meet the high standards set by Daikin.
You can recognise a Daikin D1 partner by their "Approved Installer" status.
Only professional air conditioning engineers with extensive industry experience are a Daikin D1 Partner.
Using the latest air conditioning technology from Daikin UK.
Sensitive to the needs of business, avoiding disruption for customers and their customers.
Extended warranty with fast, friendly and efficient service backed by the world leading manufacturer.
Daikin Installations
Premiair Ltd can supply and install a range of Daikin air conditioning products for home, commercial or industrial use. Premiair offer a solution for Heating and Cooling; Domestic hot water; Ventilation; Air Purifiers; VRV (Variable Refrigerant Volume) systems; Fan Coil Units; Refrigeration; Ventilation; Air Purifiers; Rooftop units; Chillers and Refrigeration.
See how a Daikin air conditioning solution can benefit your home or work environment. Call Premiair today on 01908 380345 to discuss your requirements.